10
MTN
9
PIPE
10
PARK
7
STREET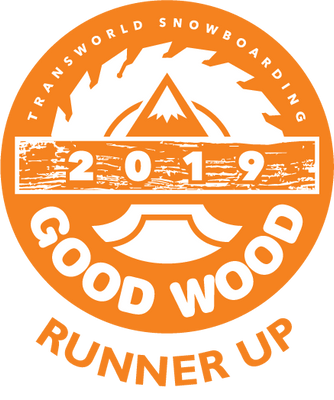 "I designed The Graduate Series with the idea of building a board that will ride everything. Jumps, lines, pow and pipe. The camber profile with early rise nose allows you to generate speed quickly, hold an edge and turn on a dime. It has an agressive profile and flex that gives you complete control over this snowboard when you ride and thats what I love about it." -Chad O.
| LENGTH | EFFECTIVE EDGE | NOSE WIDTH | TAIL WIDTH | SIDE CUT RADIUS | WAIST WIDTH |
| --- | --- | --- | --- | --- | --- |
| 155 | 121 | 29.7 | 29.7 | VARIO 740 | 25.2 |
| 158 | 124 | 30.0 | 30.0 | VARIO 743 | 25.4 |
| 162 | 126 | 30.2 | 30.2 | VARIO 770 | 25.7 |
| 159W | 124 | 30.7 | 30.7 | VARIO 743 | 26.1 |
| 163W | 127 | 31.5 | 31.5 | VARIO 770 | 26.8 |
Transworld Good Wood All Mountain
Ultralight Core
Carbon V Tech
Vario Powergrip Sidecut
Low Profile Tip/tail
Poly-thermo Topsheet
Bl-lite Fiberglass
Sintered P-Tex Sidewalls
Featherweight Damping System
Underfoot Balancing Stabilizers
Durasurf Sintered 4501 Base
Full Wrap Metal Edges
Classic design with modern construction
The Graduate Series is a Real snowboard. Classic design with modern construction. The twin camber shape with early rise in the nose performs well in all conditions from man made snow to Sierra Cement. The Vario Grip Sidecut bites into Icy conditions but isn't grippy on rails. All around Mid flex board for any and all conditions from the West to the East!
Makes riding switch feel regular.
The Graduate has a camber profile that's loaded with pop and extra carbon in the tail that makes riding switch feel regular. The board's one of a kind design makes it an all mountain machine. It locks in on rails, floats through jumps, and holds an incredibly strong edge. Its durability is unmatched; so whether it's a deep day in the backcountry or a quick strike mission on an urban rail the Graduate is the board I want under my feet.
A rocket ship riding on a cloud!
I ride a 158 Graduate that feels like a rocket ship riding on a cloud!  It floats on powday, is sendy off the jumps and rips up the Half-Pipe and down groomers.The camber combined with the base makes it extremely fast. The damping in the board makes it the smoothest I have ridden. It handles extremely well and lays down some of the tightest turns and still had the ability to generate speed on any type of snow.The Academy Graduate is my go to board that has taken me to a new heights!