8
MTN
7
PIPE
10
PARK
10
STREET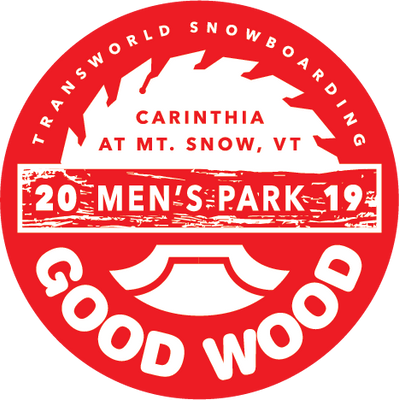 This micro camber is the perfect blend between playful and responsive. Mad pop but you can still flex. Priced right ollie machine.
| LENGTH | EFFECTIVE EDGE | NOSE WIDTH | TAIL WIDTH | SIDE CUT RADIUS | WAIST WIDTH |
| --- | --- | --- | --- | --- | --- |
| 145 | 105.9 | 28.2 | 28.2 | VARIO 700 | 24.6 |
| 150 | 112.6 | 28.7 | 28.7 | VARIO 702 | 25 |
| 153 | 112.6 | 28.8 | 28.8 | VARIO 720 | 25 |
| 155 | 114.3 | 29.5 | 29.5 | VARIO 722 | 25.1 |
| 156W | 122 | 30.5 | 30.5 | VARIO 728 | 26.1 |
| 158W | 125 | 31 | 31 | VARIO 735 | 26.4 |
Transworld Good Wood 2020 For Men's Park
Ultralight Core
Vario Powergrip Sidecut
Low Profile Tip/tail
Poly-thermo Topsheet
Bi-lite Fiberglass
Sintered P-tex Sidewalls
Featherweight Damping System
Underfoot Balancing Stabilizers
Durasure Sintered 4501 Base
Full Wrap Metal Edges
Centered Stance
This thing rips!
Took this bad boy out this weekend and it did not disappoint! The pop that this board produces is great and not to mention how forgiving it is as well, on a landing that would have bucked me off or caught a hard edge on other boards this one just pushed through the hard landing on edge and smoothed out with ease. And while this is a park oriented board it ripped through the whole mountain holding a great edge while carving and no wobbles at speed! Can't wait to rip it more next season. Highly recommend this board
Like an old best friend!
The propacamba is instantly like an old best friend. The micro camber has a comfort and feel of an old favorite board but with all the snap and pop of a fresh deck. Super light, strong AF, tried and trusted, bad ass snowboards. I'm never disappointed when I buy an Academy.
The most fun board I have gotten the chance to ride
The 2020 Academy Snowboards PropaCamba has been the most fun board I have gotten the chance to ride. It is lightweight and poppy but flexible enough to lock into presses and rails while maintaining the stiffness needed to feel comfortable taking speed in to bigger jumps. From the first day I got on it I noticed a difference in the construction and reliability of this board versus those I had ridden before. I work on the Breckenridge Park Crew and am on my board 6 to 7 days a week. This board has lasted and most importantly maintained its pop as this season has progressed. Every time I step on this board I know how it will react underfoot. Even outside the park this board has been fantastic. The edges have held up never cracked and these edges make carving down the hill so fun and changing edges is effortless. Overall this board has been incredible and I look forward to many more days on this board.
This board is rad!
Good for every day/every condition. Soft and playful for side hits and rails, but the camber gives it the response you need to float jumps or surf some turns on the groomers or in pow! Handles everything so good and hands down best twin shaped board out there. Plus it won GoodWood award and it's made in the states!
Hands down the best boards out.
The Propacamba can handle anything you throw at it. I work as a full time freestyle coach and it does everything I need it to do on a daily basis from carving, butters, blasting side hits, trees, pow, of course park and pipe, even boardercross! The micro camber gives you great edge hold while still allowing for forgiveness while buttering or riding rails. The flex is a good happy medium with great edge hold for jumps while also soft enough for butters and presses all while maintaining pop. After a 100+ day season of riding the Propacamba as my primary board it still rides like the day I first took the plastic off. It is extremely durable and made out of the best materials available. I would purchase another in a heartbeat.